Students / Residents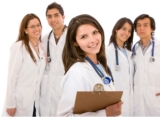 As a student, intern or resident you represent an important part of the future of spinecare. Students, interns and residents are eligible to apply for Candidate Membership with the American Academy of Spine Physicians (AASP).
The American Academy of Spine Physicians (AASP) is dedicated to facilitating integrated spinecare. To help accomplish this mission, the AASP expanded its membership categories to include the Candidate Member category for future spinecare professionals, currently in training. This includes students, interns and residents.
The AASP encourages collaborative efforts and the development of multidisciplinary spinecare teams.This begins with reaching professionals in training. To help Candidate Members network with other professionals, the academy provides a variety of resources which include an online Career Center and SpineLink (Spinecare360). The AASP provides all of its members, including Candidate Members, with access to spinecare information script forms/pads which can be used to direct the public/patients to the online Public Information Center (PIC), a multimedia information database of the International Spine Association (ISA).
Professionals in training have a growing appreciation for the complexity of the spine which encourages the desire to network with other spinecare professionals. Candidate Members of the AASP have an opportunity to:
-build relationships with practicing physicians before graduation
-advance knowledge and refine spinecare skills while in training
-become familiar with practice building resources
-access online practice planning and development resources
Candidate Members can participate in continuing education experiences. Numerous special certificate programs are available to Candidate Members of the AASP. Credits acquired during training cannot be applied toward credentialing.When the candidate member has graduated and obtained a license to practice, the member may work toward Diplomate/Fellow status [Diplomate of the American Academy of Spine Physicians (DAASP); Fellow of the American College of Spine Physicians (FACSP)].
We invite you to expand your options and join the American Academy of Spine Physicians.